Sara Berg, Senior News Writer
American Medical Association
A federally qualified health center in Texas has managed to improve its blood-pressure control rate by 28 percent. Now three in four of the practice's patients with hypertension have it under control. This health center covers five counties and 19 locations using their best ally to ensure success: their medical assistants.
The health center—Lone Star Circle of Care, headquartered in Georgetown, Texas—submitted data to show that it achieved a BP-control rate of greater than 70 percent and earned Gold Status recognition from Target: BP™, a joint initiative between the AMA and American Heart Association (AHA) to improve blood-pressure control and build a healthier nation.
In 2017, the AMA and AHA acknowledged early adopters of the recognition program by identifying over 300 organizations. In 2018, nearly 800 organizations have been recognized for their efforts focusing on blood pressure control within the populations they serve.
"The Gold Status validates the efforts that our organization has made to prioritize the issue of hypertension control," said Tracy Angelocci, MD, chief medical information officer at Lone Star Circle of Care.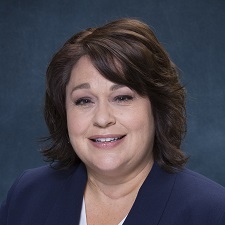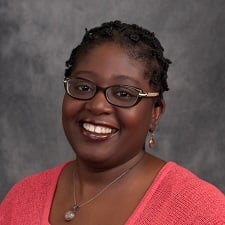 "We've been working on this for years," said Lola Okunade, MD, medical director of family and adult medicine and vision care at Lone Star. "Our goal has always been to get our patients involved as well as our staff, not just only the providers and not focusing only on medication."
Here are three ways MAs were held accountable in maintaining blood-pressure control at Lone Star Circle of Care.
Yearly competency fair. Every year, the medical assistants attend a competency fair that allows them to receive further education about proper techniques. This helps MAs maintain their knowledge and ability to perform proper blood-pressure readings and educate patients on hypertension control and treatment.
Two BP readings. Beginning in 2016, MAs were required to take at least one additional BP reading when the first measurement was 140/90 mm Hg or higher. This was to "make sure it is an accurate reading, particularly if the patient came into the office rushed or was talking or moving during the first measurement," said Dr. Okunade. If the physicians and midlevel providers notice that the MAs are not taking a second BP reading, that staff member will receive further training on the importance of proper measurement.
Performance scorecards. Lone Star created performance scorecards for all clinical staff, and they help to ensure medical assistants continue to place hypertension control at the top of their list.
The scorecards ensure MAs are doing their BP checks twice when the reading is high, but they also reward people for their good work. These scorecards include six metrics—four baseline and two incentives—to represent the work MAs should be accomplishing each year.
Metrics on the scorecards also cover other key areas of primary care, such as diabetes, medication reconciliation and depression screening. Physicians and midlevel providers also have scorecards with similar metrics.
"We have a performance scorecard for our MAs, as well as our providers, so they work as a team to make sure that blood pressures are controlled," said Dr. Angelocci.
Lone Star Circle of Care continues to focus on blood pressure control in their clinics by addressing it at every patient encounter.
"Because of that, we are not only working on controlling BP in patients with known hypertension, but are picking up patients in the pre-hypertension state as well," said Dr. Angelocci.
An AMA membership means you're motivating millions to control hypertension. When the nation's health is on the line, you can count on the AMA to be part of the solution.